ReSound hopes to explore what kinds of new ecological understandings and ideas might develop through different methods of perceptual experience, while putting forth a potent metaphor for surviving a potential future given our current ecological crisis.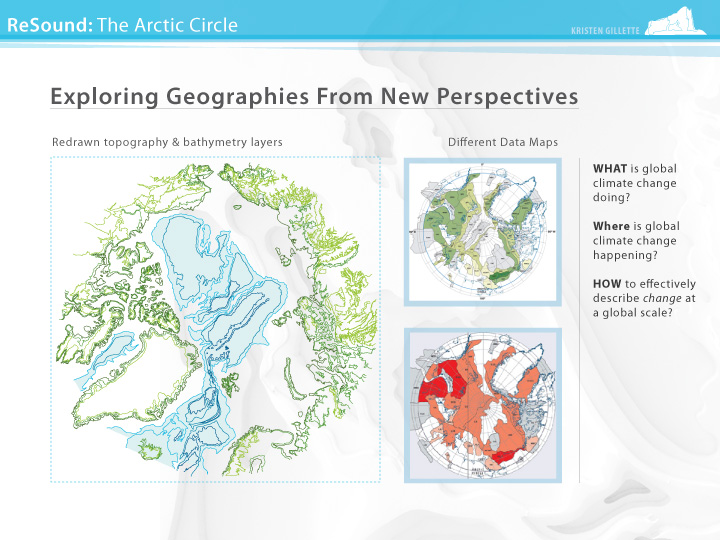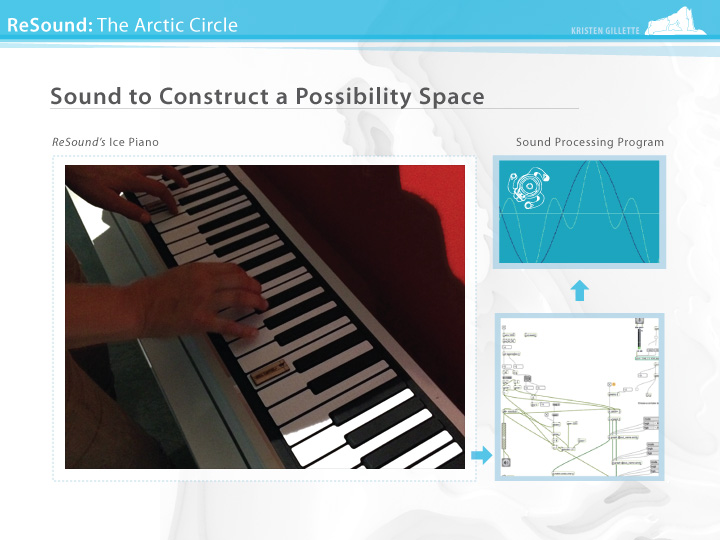 Using the Arctic Circle as both a focal point and a point of expansion, the ReSound project explores the sonic relationships and connections among different climate change events occurring throughout the world. The unique properties of sound and field recordings will be utilized to express climate change data, as different ecological and geospatial data sets, tied to critical geographies, are transformed into a layered, playable audio soundscape.
The physical installation consist of two main parts. The primary component is a large, interactive sound map that allows users to selectively isolate, play, loop, connect, layer and speed up / slow down the multiple audio streams available. Players interact with this soundscape using the second main part of the piece, a controller made of ice cubes. As the ice cubes melt, players lose the ability to control the system or the environmental soundscape.
Through its application, ReSound examines the potential of using auditory perception to navigate the challenging spatial, temporal and resolution characteristics of ecological systems and climate-change data.